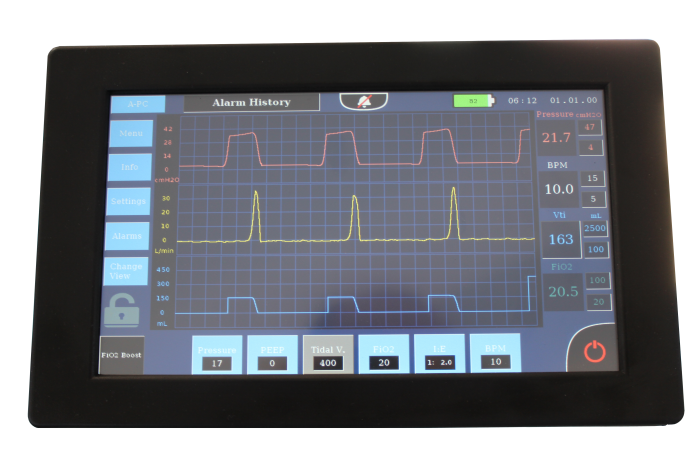 Artificial ventilation device is designed to the support critical patients in the Intensive Care Units (ICU).
The BiNefes SV-100 ICU is intended to provide continuous or intermittent ventilatory support for the care of individuals who require mechanical ventilation.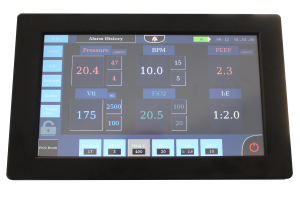 The BiNefes SV-100 ICU Ventilator is equipped with a large colour touch screen of 10.1″ and able to offer a wide range of ventilation both invasive and non-invasive for treatment of adults and paediatric patients.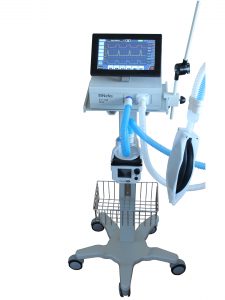 It can be used in 10 different combinations of ventilation and breath modes:
A-PC – Assisted Pressure Controlled Ventilation
PC – Pressure Controlled Ventilation
SIMV PC – Pressure Controlled Ventilation with Synchronized Intermittent Mandatory Ventilation
A-VC – Assisted Volume Controlled Ventilation
VC – Volume Controlled Ventilation
SIMV VC – Volume Controlled Ventilation with Synchronized Intermittent Mandatory Ventilation
PSV – Pressure Support Ventilation
PRVC – Pressure Regulated Volume Control
A-PRVC – Assisted Pressure Regulated Volume Control
BIPAP – Bilevel Positive Airway Pressure
#BiNefesSV100 #ICUVentilator