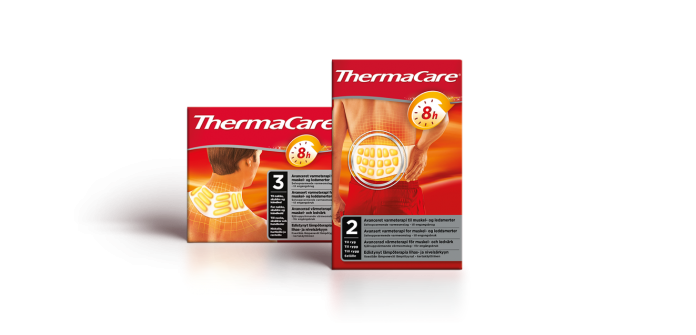 8 out of 10 are suffering from at least one type of musculoskeletal pain. In fact, it is the leading contributor to disability worldwide. In the pandemic, back and neck pain as a result of more sedentary everyday lives have become growing health issue. Navamedic is re-launching ThermaCare® to make people aware of this drug-free alternative for pain relief.
Musculoskeletal pain is often a result of muscle tension and overexertion, psychological stress or working postures, often in combination with a sedentary lifestyle. Low back pain is extremely common, affecting 30-40% of adults in the general population at any given time. Prevalence is in the range of 15-20% for neck pain and for shoulder pain. The pandemic has led to an increase in back and neck pain.
"There are several reasons for this. Firstly, when working from home, people are moving less than they normally do. Daily and varied physical activity is key to both prevent and recover from musculoskeletal pain. Secondly, psychological stress has increased during the pandemic which may result in neck, shoulder, and back pain. Finally, working from home in a less ergonomic setup in the kitchen or living room, may over time result in musculoskeletal pain," says Astrid T. Bratvedt, Chief Scientific Officer.
Navamedic have re-launching ThermaCare® this spring with a new communication concept and websites in Norway, Sweden, Denmark, Finland, and the Netherlands. ThermaCare® is an effective and long-lasting pain relief for muscle and joints, using heat and no drugs. The product is developed for fast relief by providing up to 16 hours of effective pain relief, helping people to stay active in their everyday life.
"Musculoskeletal pain is a big health issue affecting quality of life for the vast majority of the population. As a health issue, it deserves more attention, and we have seen the need for more insights and knowledge. On the ThermaCare® website we will provide articles and interviews on this important subject, as well as information about ThermaCare as an effective and drug-free pain relief," Astrid T. Bratvedt concludes.